Rethinking the Ballad: A Symposium with Richard Firth Green & Friends
Friday, February 28, 2014 -

8:30am

-

5:00pm
Ohio Union, Barbie Tootle Room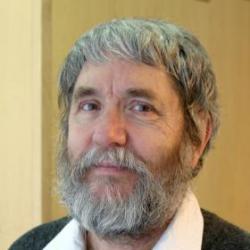 Co-sponsored by the Center for Medieval and Renaissance Studies, The Lawrence and Isabel Barnett Center for Integrated Arts and Enterprise, the Folklore Student Association, & the School of Music
In this symposium, Richard Firth Green, guests, and students take the pulse of ballad scholarship. They consider changes in the understanding of Anglophone balladry as old songs are revived, remediated, and repurposed for new audiences, giving us new perspectives on texts and tunes. Coming from folklore, literary studies, medieval studies, and ethnomusicology, they also explore disciplinary and generational shifts of interest and avenues of inquiry into a much-studied but still elusive genre.
Keynote Address: Todd Harvey
(Curator of the Alan Lomax Collection of the American Folklife Center, Library of Congress)
"Captain Wedderburn's Courtship": Reimagining ballad scholarship at the American Folklife Center, Library of Congress
The American Folklife Center archive holds significant collections of song, making it a valuable resource for ballad scholarship. Ethnographic field recordings comprise the majority of early 20th century holdings in the archive. These recordings make possible exploration of ballads in their cultural context to an extent that text-only sources do not. A gulf exists, however, between knowledge that holdings exist and access to these materials in a manner increasingly expected by contemporary scholars. A central matter in archival discourse today, 'meeting the needs of users' depends on numerous factors including the Center's willingness to embrace ideas from outside disciplines and disparate user groups.
See also Harvey's Barnett Seminar talk on February 27th from 1-2pm
Schedule of Events
8:30 - 9:00 Registration, Caffeine, Carbohydrates
9:00 - 10:00 Landscapes of Violence
Andrew Richmond(Department of English, OSU), Rivers of Blood at the Banks You Know: Vision Literature Motifs and Rhetorical Constructions of Localized Landscapes in Thomas the Rhymer
Sarah Harlan-Haughey(Department of English, University of Maine), Women on the Brink: Water and Death in Maine/Maritimes Balladry
10:00 - 10:15 Break
10:15 - 11:15 Gender and Concealment
Christofer Johnson(Department of English, OSU), 'She Dressed Herself in Man's Array': Gender, Sexuality, and Agency in the Cross-Dressing Ballads
Kate Burling(University of Capetown/Project Narrative), Conrad's Secret Agent: the Role of 'The Butcher Boy' Ballad in the Telling of Winnie Verloc
11:15 - 11:30 Break
11:30 - 12:30Delving
Richard Firth Green(Department of English, OSU), 'I saw a dead man won the field': the Genesis of The Battle of Otterburn
Sally Schutz(Department of English, Texas A&M), Ballad Hysteria: A Response to Fatalistic Ballad Scholarship
12:30-1:30 Lunch
1:30 - 2:30 Enlivening
Jennifer Wollock(Department of English, Texas A&M), On Reading and Singing 'Tam Lin'
Graeme Boone(School of Music, OSU), Jerry Garcia, Robert Hunter, and the Harry Smith Ballad Collection
2:30 - 2:45 Break
2:45 - 3:45 Keynote Address
Todd Harvey(Curator of the Alan Lomax Collection of the American Folklife Center, Library of Congress) "Captain Wedderburn's Courtship": Reimagining Ballad Scholarship at the American Folklife Center, Library of Congress
3:45 - 4:45 Wrap-up Discussion
Graeme Boone, Richard Green, and Dorothy Noyes