Special Event: Kirk Hazen
Thursday, February 23, 2012 - 3:30pm
Ohio Union, Great Hall Meeting Room 3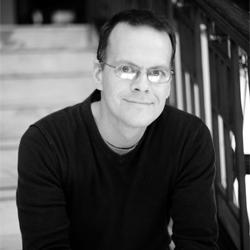 Sponsored by Literacy Studies, The Office of Diversity and Inclusion, the Center for Folklore Studies, and the Folklore Student Association
Kirk Hazen is Professor of English and Director of the West Virginia Dialect Project at West Virginia University.
A special event in three parts:
I. Public Lecture: "English in Appalachia and the Prescriptive American Imagination"
Thursday, February 23
Location: Ohio Union, Great Hall Meeting Room 3
3:30 pm
This lecture is aimed at undergraduates: we urge you to bring your classes!
II. Lecture: "The Study of Language Variation and Change in Appalachia: Methods and Boundaries for the 21st Century"
Friday, February 24
311 Denney Hall
10:00-11:30 am
Part III: Grad student workshop with student presentations
311 Denney Hall
1:00-3:00 pm
Lunch for participating students at noon (please RSVP for lunch attendance to seljamaa.1@buckeyemail.osu.edu)
For information contact Prof. Galey Modan.
As Professor in the Department of English at West Virginia University, Kirk Hazen researches language variation in American English, primarily writing about Southern varieties and English in Appalachia. He promotes sociolinguistic goals by presenting dialect diversity programs to numerous communities, including future health professionals, social workers, and service organizations. Professor Hazen also consults with legal counsel as an expert witness for contracts and defamation cases.