Image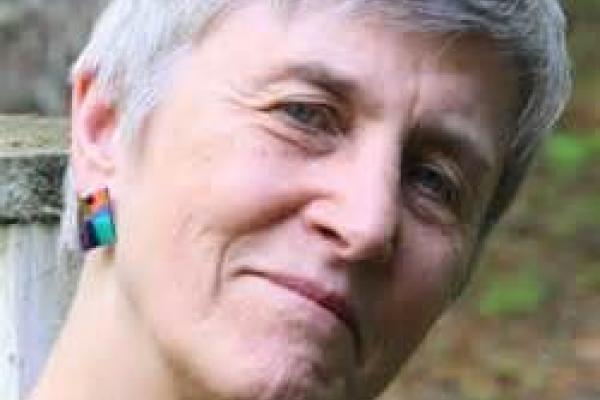 May 18, 2016
2:00PM - 4:00PM
Location
The Collaboratory, The Barnett Center for Integrated Arts and Enterprise
Date Range
Add to Calendar
2016-05-18 14:00:00
2016-05-18 16:00:00
Interviewing for Stories that Matter workshop w/ Jo Radner
A good interview aims not just at fact-finding but – primarily – at story-finding; it's a collaborative exercise that enables the narrator to sift through experiences to find meaning and to select what to say and how to say it.  How can an interviewer with particular goals in mind remain open to a narrator's need to make sense of experience?  How do we hear and encourage the stories that carry deep information about the identities, concerns, and hopes of a person, a group, or a community?This session will explore how to conduct powerful interviews that generate stories: how to listen to emerging memories, how to be silent when silence is needed, and how to ask effective questions at the right moment.  Through exercises and practice interviews, you will practice ways to work within the collaborative dynamics of a good interview to trigger memories, evoke stories, and maintain a collaborative relationship with those you interview.  If you own a digital recorder that you can use in interviewing, please bring it to the workshop.  We will only have a couple of recorders on hand.RSVP to rezaeisahraei.1@osu.edu
The Collaboratory, The Barnett Center for Integrated Arts and Enterprise
OSU ASC Drupal 8
ascwebservices@osu.edu
America/New_York
public
Date Range
Add to Calendar
2016-05-18 14:00:00
2016-05-18 16:00:00
Interviewing for Stories that Matter workshop w/ Jo Radner
A good interview aims not just at fact-finding but – primarily – at story-finding; it's a collaborative exercise that enables the narrator to sift through experiences to find meaning and to select what to say and how to say it.  How can an interviewer with particular goals in mind remain open to a narrator's need to make sense of experience?  How do we hear and encourage the stories that carry deep information about the identities, concerns, and hopes of a person, a group, or a community?This session will explore how to conduct powerful interviews that generate stories: how to listen to emerging memories, how to be silent when silence is needed, and how to ask effective questions at the right moment.  Through exercises and practice interviews, you will practice ways to work within the collaborative dynamics of a good interview to trigger memories, evoke stories, and maintain a collaborative relationship with those you interview.  If you own a digital recorder that you can use in interviewing, please bring it to the workshop.  We will only have a couple of recorders on hand.RSVP to rezaeisahraei.1@osu.edu
The Collaboratory, The Barnett Center for Integrated Arts and Enterprise
Center for Folklore Studies
patterson.493@osu.edu
America/New_York
public
Description
A good interview aims not just at fact-finding but – primarily – at story-finding; it's a collaborative exercise that enables the narrator to sift through experiences to find meaning and to select what to say and how to say it.  How can an interviewer with particular goals in mind remain open to a narrator's need to make sense of experience?  How do we hear and encourage the stories that carry deep information about the identities, concerns, and hopes of a person, a group, or a community?
This session will explore how to conduct powerful interviews that generate stories: how to listen to emerging memories, how to be silent when silence is needed, and how to ask effective questions at the right moment.  Through exercises and practice interviews, you will practice ways to work within the collaborative dynamics of a good interview to trigger memories, evoke stories, and maintain a collaborative relationship with those you interview.  
If you own a digital recorder that you can use in interviewing, please bring it to the workshop.  We will only have a couple of recorders on hand.
RSVP to rezaeisahraei.1@osu.edu
---