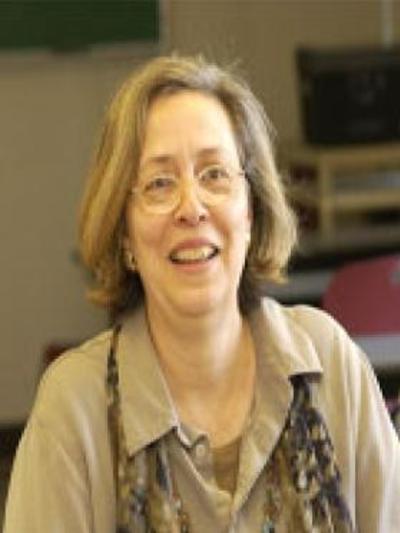 Lesley Ferris
Arts & Humanities Distinguished Professor
1109 Drake Center
1849 Cannon Drive
Columbus, OH
43210
Education
Ph.D., Theatre Arts, University of Minnesota, 1970
M.A., Drama, San Diego State University, 1974
B.A., Speech, Drama and English, Mount Union College, 1970
Lesley Ferris is both a director and scholar. Her research interests are focused on gender and performance, carnival, and the use of masks. Her books include Acting Women: Images of Women in Theatre (Macmillan,1990) and Crossing the Stage: Controversies on Cross Dressing (Routledge, 1993). She has published numerous essays the most recent being "Cooking Up the Self': Booby Baker and Blondell Cummings 'Do' the Kitchen" in Interfaces: Women / Autobiography / Performance / Image, edited by Sidonie Smith and Julia Watson (University of Michigan Press, 2002).
In July 2002 she presented a paper entitled "Performing New York: Drag Kings Memorialize 9-11" at the XIV World Congress of International Federation of Theatre Research in Amsterdam. In March 2003 she presented "On the Streets of Notting Hill: Carnival as/is Theatre" at the Mid America Theatre Conference in Indianapolis.
From 1979-1984 she was the Artistic Director of the York and Albany Theatre in London. She served as the head of the drama program at Middlesex University in the late 1980's where she helped co-found the M.A. in Performance Art. In 1982 she received a playwriting award from the Arts Council of Great Britain for her script Subjugation of the Dragon, which was produced twice in London and once at the University of Essex. She has chaired departments of theatre at Lousiana State University and University of Memphis.
Lesley has directed over 50 productions both in Britain and the U.S.A. These include the award-winning Portrait of Dora (London and Memphis), Angels in America, Part Two: Perestroika (Memphis and Columbus), Wit (Central Ohio premiere), and Bertolt Brecht's Saint Joan of the Stockyards (Columbus). Most recently she directed Adrienne and Adam P. Kennedy's Sleep Deprivation Chamber. She has served as the Resident Director for the London Theatre Program in summer of 2000 and 2001. The Office of International Education awarded her an Outstanding Faculty Award in 2002 for her contributions to international education.