Body
In the 1960s and 70s, Frances Lee Utley's students completed Genre Card Projects. For each collection, students collected and item of folklore, contextual information about who they collected this item from, and assigned genres. The Center for Folklore Studies holds 10 boxes of these cards, some of which have been collated into larger collections by genre rather than by collector.  Topics include folk medicine cures, tall tales, superstitions, marriage traditions, legends, autographs, toasts, verbal tricks, slang, humor, games and more.  
The Genre Cards are a fascinating resource for tracing different folk practices. For example, many people using digital media today use emojis and are familiar with their pre-cursors: emoticons. Emojis and emoticons are used to convey affect in written digital communication. This practice, however, predates widespread use of the internet, as we can see in the genre cards from the collection. 
Advanced
Media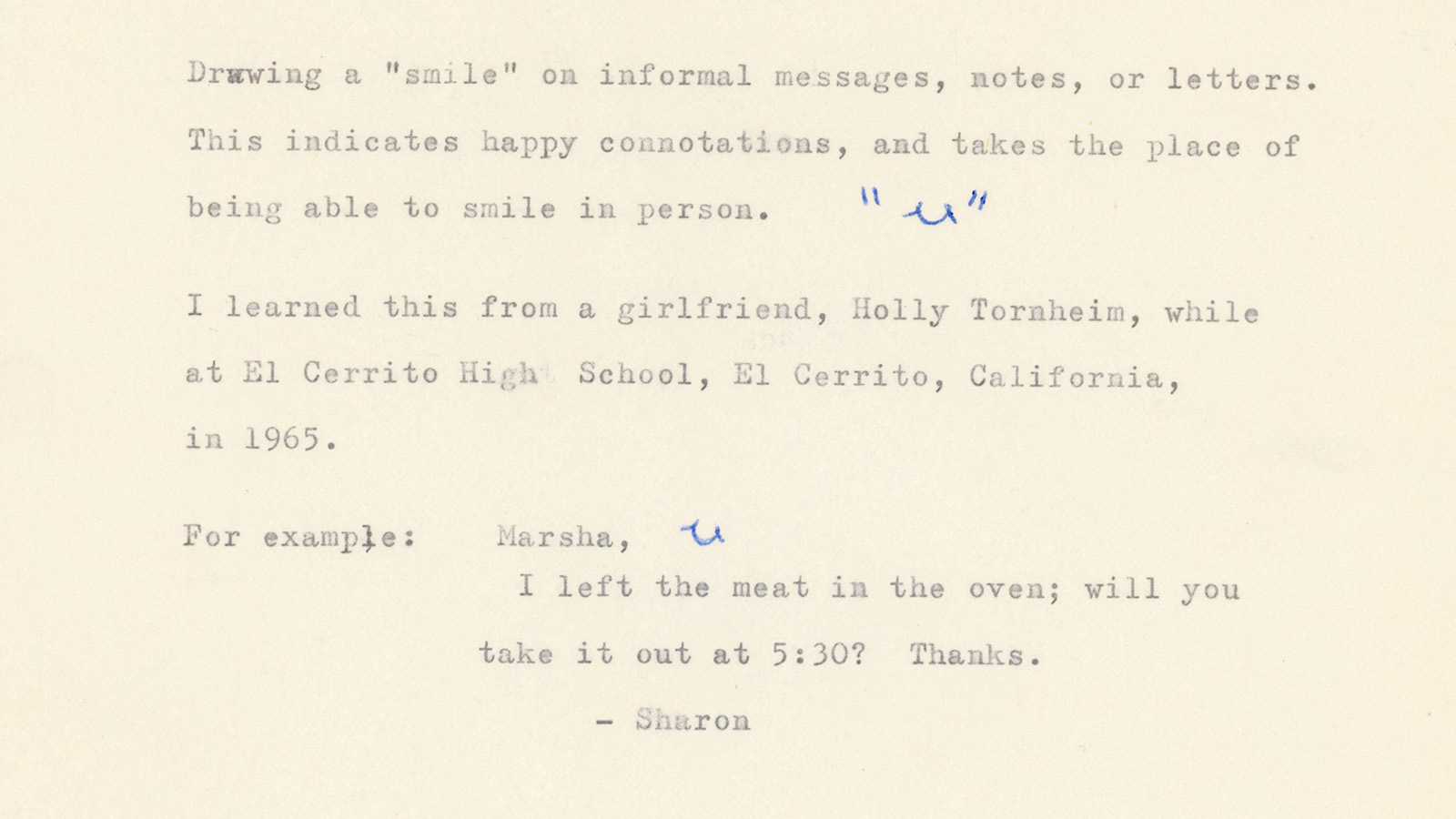 Text
The collection also holds a substantial number of home remedies and other folk healing practices. Below you can see a series of home remedies for plants and animals that were collected in Cleveland in 1971. 
Media