Email waugh-quasebarth.1@osu.edu to express your interest in future Ohio Field School projects for spring 2024. 12 spaces (undergraduate and graduate) are available. 
The Center for Folklore Studies, as part of its mission to coordinate and support folklore and cultural documentation throughout the state of Ohio, is conducting the Ohio Field School, an ongoing research project focusing on Ohio communities' responses to economic, environmental and cultural change through their everyday practices and expressive culture. Our primary focus is on Southeast Ohio.
Students: Enroll in Ohio Field School
The Ohio Field School (CMPSTD 5189-S/ENG 5189-S) will be offered in spring 2024, giving students the chance to learn collaborative, experiential ethnography in service to grassroots community organizations in Appalachian Ohio. Through the class students will gain a better understanding of ethnographic and collaborative methods, place-based inquiry, and the political, economic and environmental context of Appalachia. Students will spend the week of 2024 spring break in southeast Ohio where they will work with community partners on collaborative, documentary projects that address the changing conditions of place and activism in Appalachian Ohio. Students will then receive training in archiving and presenting materials collected during fieldwork to contribute to the CFS Folklore Archive.
Admission to the course is contingent on application and attendance at an Ohio Field School information session or prior meeting with one of the course instructors, Jasper Waugh-Quasebarth or Lydia Smith. Projects generated by previous field school students can be found here.
Since the summer of 2016, CFS faculty, staff, and students have been building relationships with core community partners in several Southeastern Ohio counties and developing archival projects that support, document, and preserve local culture. The project asks the question: How do Ohioans create a sense of place in a changing environment?
Ohio State students assist in this project by documenting spaces of sociality, such as comic book shops, used record stores, local diners, state parks, community centers, farmers markets, etc. They interview farmers, forest workers, business owners, community leaders, local historians, entrepreneurs, trappers, hunters, gardeners and others who have storied the lands they occupy in various ways. In the process, students consider the relations between city dwellers and rural groups, between old-timers and in-migrators, and between diverse groups of residents. They discover the various ways in which these groups articulate their vision for a local future.  All fieldwork work is accessioned into the Folklore Archives and provided to community collaborators.
The Ohio Field School Program has two major foci: the various local documentation and archival initiatives we support through the Ohio Field School Collection in the Folklore Archives; and the training of students from across the University in methods of collaborative ethnography. You can read more about each of these foci below. 
The Ohio Field School Collection contains audio interviews, photographs, event recordings, and ephemera collected by CFS faculty and staff, and graduate and undergraduate students enrolled in the Ohio Field Schools course. The project asks the question: How do Ohioans create a sense of place in a changing environment? To date, we have collected and generated over 550GB of archival, administrative and teaching materials.
Collection Contents 2016-2020
Materials collected in Southeast Ohio counties (Franklin, Perry, Scioto, and Washington, Meigs, Athens, Hocking, and Morgan)
116 Interviews
6526 Photographs
1833 Archival Scans (.pdf, .tiff, and .jpg formats)
164 Items of Ephemera (/pdf, .docx formats)
26 Final Reports (prepared by OFS student cohorts)
To request access to this collection, email cfs@osu.edu. Copies of this collection are also housed locally in Scioto County at the following locations: the 14th Street Community Center, Portsmouth Public Library, Shawnee State University Digital History Lab c/o Dr. Andrew Feight, and Shawnee State Park Office c/o Jenny Richards.* Individual organizational archives for Perry County projects are housed at Buckeye Trail Association c/o Andrew Bashaw, Little Cities of Black Diamonds c/o Cheryl Blosser, Monday Creek Watershed Restoration Project c/o Nate Schlater, and Sunday Creek Associates c/o John Winnenberg.
The Ohio Field School Course: CS5189-S (offered in spring semester): provides an introduction to ethnographic field methods (participant-observation, writing field notes, photographic documentation, audio-interviewing), archiving, and the public exhibition of research for both undergraduates and graduate students. Students will contribute to a team-based, immersive research project designed to document the ways that diverse communities express and preserve a sense of place in the face of economic, environmental and cultural change. The semester-long, experientially-based course will consist of three parts: 
Introduction to fieldwork (on OSU campus in Columbus)
A two-week field experience in Southeast Ohio during summer session (where students will reside together on-site) 
Accessioning, digital gallery preparation, and reflection (on OSU campus in Columbus)
Thus, throughout the semester, students will practice all of the skills necessary to construct a permanent record of local expressive culture that will be accessible to future researchers and community members. Participation in all parts of the course is required. Though the course changes slightly with rotating instructors, past syllabi give a sense of the course structure and assignments.
Ohio Field School Archival Internship: CS4191 (offered in autumn semester): provides mentorship and training to sustain existing community partnerships in established field school sites (Scioto, Perry, Athens, Hocking and Meigs County), such a digitizing projects, research projects, and exhibits.
For questions about this course, email cfs@osu.edu.
Scioto County Community Partner Advisory Committee
Dr. Barbara Bradbury and Kevin Bradbury, Hurricane Run Farm
Andrew Carter, World Sound Entertainment and Watch Me Grow
Dr. Andrew Feight, Professor of History, Shawnee State University
Dr. Janet Feight, Professor of English, Shawnee State University
Marcia Harris, M.A., Time Out for Me
Charlie Haskins, Artist and owner of Haskins House
Jody and Martin McAllister, Friends of Scioto Brush Creek
Jessica Pacula, Portsmouth Junior High School
Jenny Richards, Naturalist, Shawnee State Park
Treva Williams and Grace Peach-Storey, OSU Extension-Scioto County
Perry County Community Advisory Committee
Andrew Bashaw, Buckeye Trail Association
Cheryl Blosser, Little Cities of Black Diamonds
Frans Doppen, Rendville Historic Preservation Society
Janis Ivory, Rendville Historic Preservation Society
Dr. Rachel Terman, Sociology, Ohio University
John Winnenberg, Sunday Creek Associates
Brian Harnetty, Sunday Creek Associates
Nate Schlater, Monday Creek Watershed Restoration Project, Rural Action
Beverly Trovato, Destination Shawnee
John Winnenberg, Sunday Creek Associates
Dr. Theodore Wiseman, OSU Extension-Perry County
Danielle Gill, Women Owning Woodlands
David Butcher, Tablertown People of Color Museum
Kenton Butcher, Tablertown People of Color Museum
Chris Chmiel, Integration Acres
OSU Advisory Committee
Zahra Abedinazahdmehrabi, PhD Candidate, Comparative Studies
Daisy Ahlstone, PhD Candidate, Comparative Studies
Katie Finneran, PhD Student, Geography
Deanna Holroyd, PhD Student, Comparative Studies
Marcus Morris, MFA, Photography
Lydia Smith, MFA, OFS Faculty
Jordan Woodward, PhD Candidate, English
Ohio Field School Advisors At Large
Burton Bassett, Ohio State University Alumnus
Dr. Cristina Benedetti, Independent Contractor, Ohio Arts Council
Dr. Sarah Craycraft, Head Tutor, Folklore Program, Harvard
Sue Eleuterio, MA, Independent Public Folklorist
Dr. Sophia Enriquez, Assistant Professor of Music, Duke University
Dr. Mary Hufford, LiKen (Livlihoods Knowledge Exchange Network)
Dr. Jake Kopcienski, Assistant Professor of Music, Appalachian State University
Dr. Jordan Lovejoy, ACLS Postdoc, UNC
Dr. Mariah Marsden, Postdoc, UNC
Dr. Afsane Rezaei, Assistant Professor of English, Utah State University
Dr. Caroline Toy, Center for Learning and Teaching, Champlain College
Collaborative ethnography engaged by the Ohio Field School has inspired several initiatives that take the spirit of the Ohio Field School and its central questions to new forms.
Placemaking in Scioto County, Ohio is a traveling exhibit collaboratively built by OFS researchers and community partners in Scioto County (go.osu.edu/sciotoplacemaking). The exhibit was subsequently used to develop K-12 place-based curricula.
Digitizing Community Newsletters. OFS graduate Sarah Craycraft digitized the entire collection of Community Life News for Sunday Creek Associates. This project, begun in the 1980s, recorded the stories, wisdom and memory of residents living in the Little Cities of Black Diamonds microregion. Copies are held by the OSU Folklore Archives and SCA. 
Sharing Visions: Intergenerational Work in Appalachian Ohio brings together OFS community partners in Scioto County and Perry County to discuss common challenges and unique solutions found in grassroots community organizations (go.osu.edu/sharingvisions).
The Portsmouth Public Writing Art Collaboration is a project being carried out by Ohio Field School alumna, Molly Rideout, local artist Klaire Smith, and the 14th Street Community Center to research, write and install an original work of creative nonfiction inspired by public narratives of Portsmouth, Ohio. This work is supported by the Public Narrative Collaborative of the Global Arts & Humanities Discovery Theme.
The Rendville Scotch Hill Cemetery Website became a focal point for gathering during the pandemic.  OFS graduates Jacob Kopcienski and Lydia Smith partnered with Rendville Historic Preservation Society board members, Janis and Harry Ivory, to sponsor a virtual Decoration Day in May 2020. In September, Jasper Waugh-Quasebarth hosted a group of campus and community volunteers on zoom to share their research on the 56 individuals buried in the cemetery who had been alive for the Emancipation Proclamation.
Stories of Decoration Day. Video (co-produced by Jake Kopcienski and Lydia Smith), May 2021. Community produced video compiling seven oral history interviews with ethnographic video and photos. https://vimeo.com/558656678/727045b1d7 
The Joseph ("Uncle Joe") T. Williams Papers. Jasper Waugh-Quasebarth (former CFS Public Folklorist) and Harry Ivory of the Rendville Historic Preservation Society teamed up to rehouse this important collection of rural Black community life. They surveyed, sorted according to a finding aid, and housed 1800 items in archival quality storage for future generations. Tennessee-based researcher, Alona Norwood, subsequently digitized the collection on-site, as part of her organization's broad interest in preserving the history of Black life in Appalachia. https://www.blackinappalachia.org/
A Collaborative Model for University / Community Research
by Drs. Katherine Borland, Cassie Rosita Patterson and Jasper Waugh Quasebarth
This article describes and reflects upon the Ohio Field School model as a method of developing university-community partnerships that support locally driven efforts to address longstanding inequities in the Appalachian region, including those arising from university-implemented programs.
Download it here, or read in the Journal of Folklore and Education.
______________________________________________________
Slow Activism and the Cultivation of Environmental Stewardship in Rural Spaces
By Dr. Katherine Borland
Dr. Borland's essay was published in the November special issue of Ethnologia Fennica: Rethinking Culture: Marking Change (48:1): 4-30. This essay documents the Friends of Scioto Brush Creek (FOSBC), who have been working to protect their local watershed in Western Scioto County for over 20 years.  
Download it below, or read in Ethnologia Fennica. 
IRB Protocol #2017B0005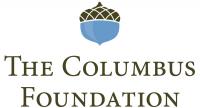 The Ohio Field School was initially supported by a private donation from the Columbus Foundation. Grant support from the Global Arts and Humanities Discovery Theme, the Arts and Humanities Dean's Discretionary Fund and OSU Connect and Collaborate have sustained the program.