Congratulations to Dr. Elizabeth Bell & Dr. Kate Horigan!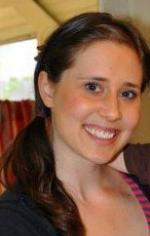 Our warmest congratulations to Dr. Elizabeth Bell, currently Senior Lecturer in the Department of Spanish and Portuguese. In the fall Liz will take up a position at Ball State University as Assistant Professor of Spanish. She will be able to teach a wide variety of courses in Latin American literature, folklore, and culture, including her specialty in Mayan culture from the pre-colonial period to the present.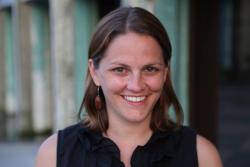 Congratulations to Dr. Kate Horigan, whose dissertation, "'They probably got us all on the news'": Personal Narratives and Public Trauma in Post-Katrina New Orleans," has won this year's Muste Award for the best dissertation in English at OSU. Her dissertation stood out among many excellent entries owing to its important subject matter, fine writing, and engaging intellectual analyses. The award carries with it $1000 in prize money. Kate will be recognized at the English Awards Ceremony on April 21st.