What does religion in central Ohio sound like? Where should one go to hear it? What role do music and sound play in the lives of local religious communities? What, if anything, makes a particular sound "religious"? What new stories about religion might we tell if we begin by listening for it?
These were some of the questions that engaged students in "Listening for Religion," a 2015 May session course taught by Prof. Isaac Weiner in the department of Comparative Studies at Ohio State University. Six teams of student researchers set out around Columbus to gather and document sounds of local religious life. Over the course of four weeks, they produced field recordings, conducted interviews, took photographs, and spent time listening to and participating in various services and ceremonies. Drawing on their research, they constructed the digital gallery pages you will find here, each highlighting the sounds of a particular religious "site" in central Ohio.
Eventually, these pages will be linked to the Religious Soundmap of the Global Midwest, a collaborative project of Ohio State and Michigan State Universities. By integrating field recordings, interviews, digital images, and text onto an online digital mapping platform, the Religious Soundmap project will invite multiple public audiences to experience the religious diversity of the Midwest through sound and to think about the different ways that religion takes place and makes itself heard in our local communities. This ongoing collaborative research project will provide experiential learning opportunities for students, a new research and pedagogical tool for scholars, and an interactive resource for the general public.
For more information, please contact Prof. Isaac Weiner, assistant professor of religious studies and comparative studies, at weiner.141@osu.edu.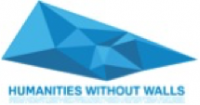 The Religious Soundmap Project is supported by the Humanities Without Walls consortium, based at the Illinois Program for Research in the Humanities at the University of Illinois at Urbana-Champaign. The Humanities Without Walls consortium is funded by a grant from the Andrew W. Mellon Foundation.