The exodus of young people from rural Appalachia is widely discussed, but some Millennials have defied this trend, setting up their lives and entrepreneurial endeavors in Scioto County. Their reasons for choosing this area, whether they grew up here or moved here from somewhere else, are varied, but family heritage, business opportunity, and connection to the natural landscape are common factors in their decision-making.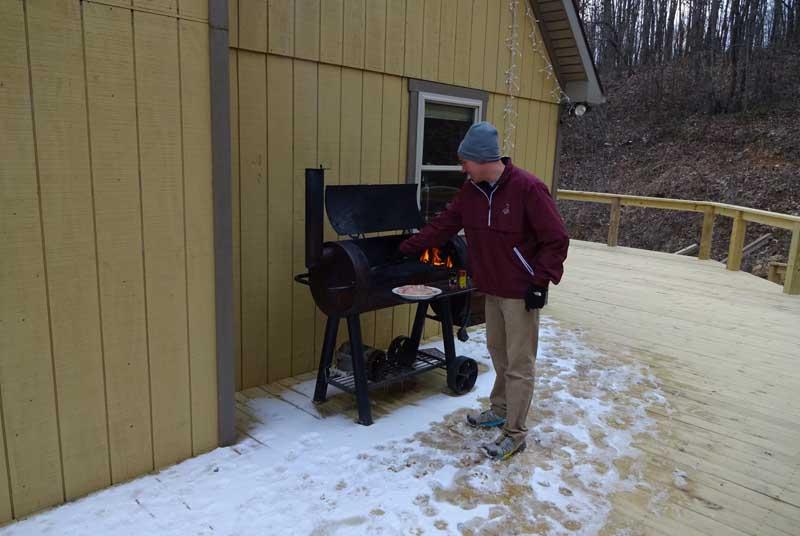 The natural landscape plays a role in Reece Brown and Briana Tudor's ongoing attachment to the land, as avid trail runners and organizers in the trail running community. The two live on family property that has been in Reece's family for generations. They have created a network of wooded running trails, and are deeply involved in Portsmouth's running scene, both having run cross country at Shawnee State University. Brown and Tudor host trail races and lead a local run/walk club, and have dreams of developing their land as an arboretum space to share with friends, visitors, and potential clients for Reece's business endeavors. Visit their website at McChesney Ridge Athletic Club or follow them on Instagram at @mcchesney_ridge.
In this clip Reece discusses the difficulty of getting people engaged in nature.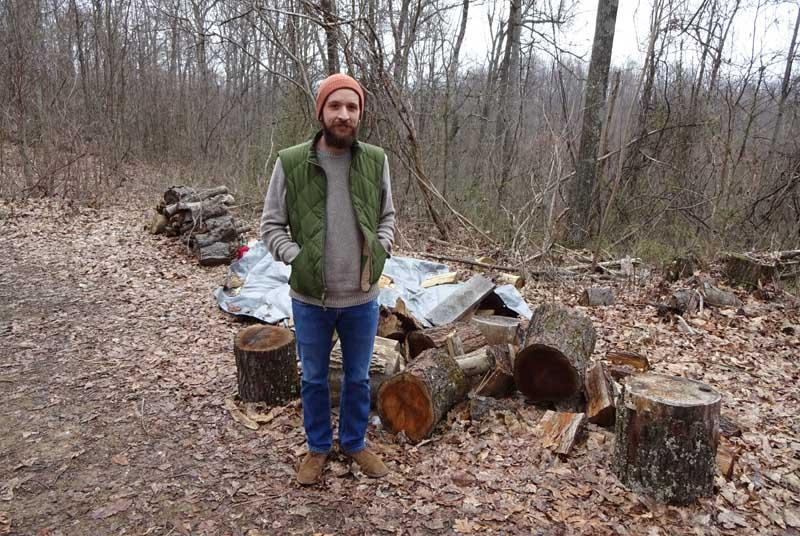 Ryan Sprinkle and Kinsey Hall are also involved in creative enterprises. Ryan is a knife maker, running a handmade knife business from their simple cabin on a ridge bordering Shawnee Forest. Ryan's knives and handbound journals can be fund and purchased through his Instagram @folkloremade. Kinsey has an Etsy shop (CabinWoods) where she sells homemade personalized gifts, an endeavor she balances with a daycare job. Follow Kinsey on Instagram @cabin_woodss.
Here Kinsey and Ryan discuss the cabin they built by hand.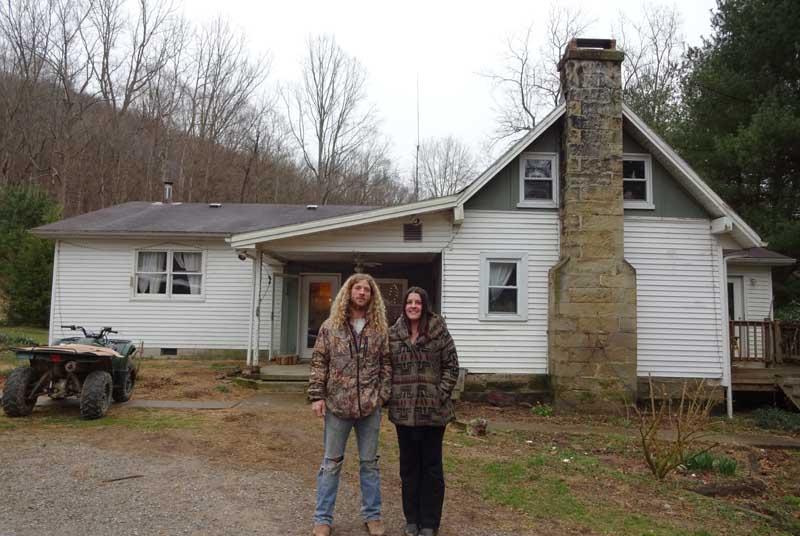 Emily Harper and Justin Carman moved to a spot on the border between Adams and Scioto County from downtown Cincinnati, transitioning from an urban environment to a semi-sustainable rural lifestyle. Justin had a preexisting connection to the land and community, having spent time here as a child, and the two were drawn to build a life for their young family in the same area. As relative outsiders, however, they had the experience of being brought into the fold and building new connections. Their choice to make a home in rural southern Ohio has impacted the way they value the land and its history. They strive to be continually more sustainable and to never take the local nature for granted. Emily's "ear wings"--earrings made out of laminated butterfly wings--can be found for sale in the gift shop at Shawnee State Lodge and Conference Center. 
Emily tells the story of when their wine cellar caught on fire, and how they were surprised that they didn't get fined or punished after the accident. Instead the community was supportive and glad that no one got hurt.
Fieldworkers
Sarah Craycraft
Destiny West

Digital Gallery Editor
Madeleine Smith