Image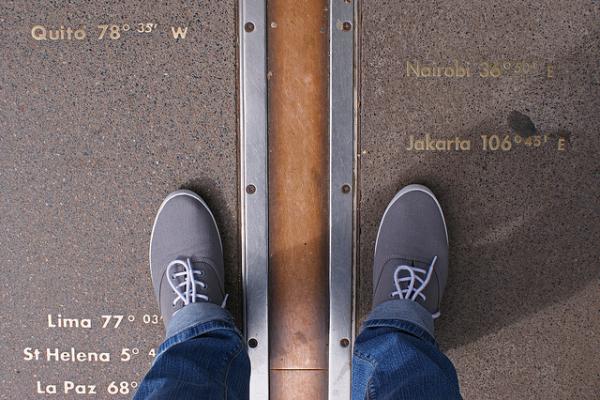 October 28 - October 29, 2016
6:00PM - 6:30PM
Location
Wexner Center for the Arts & Barnett Collaboratory
Date Range
Add to Calendar
2016-10-28 18:00:00
2016-10-29 18:30:00
Having a Foot in Two Places
In the title essay for his book, Imaginary Homelands, Salman Rushdie writes, "Our identity is at once plural and partial. Sometimes we feel that we straddle two cultures; at other times, that we fall between two stools." Rushdie's exploration of his experience of being an Indian writer in England is useful for thinking through how we navigate our own identities in relation to place. How can we productively grapple with "plural and partial" identities, exploring the tensions and triumphs that come from having a foot in two places? The Center for Folklore Studies and The Appalachian Project, Ohio invite you to engage the question of navigating belonging between two or more places through this multi-format event, which is open to students, staff, and faculty across disciplines.  We will kick-off on the evening of Friday, October 28th with a reception and performance of Brian Harnetty's Shawnee, Ohio (registrants for the Saturday workshop will receive free tickets to the performance), and will continue with day-long discussion and art-making breakout sessions on Saturday, October 29th. Participants will contemplate and give voice to their own multiple identities and those of others through guided story circles, creative expression workshops, and group dialogue. Please find below the itinerary for the events. Story Circle Facilitators include, Dr. Sonia Manjon (Barnett Center for Integrated Arts and Enterprise/Arts Administration, Education and Policy), Dr. Katherine Borland (Center for Folklore Studies/Comparative Studies), Raven Lynch (College of Social Work), Sarah Craycraft (Comparative Studies), Laura Thomas (English Speakers of Other Languages). WorkshopsSongwriting Workshop w/ Join Rob Maccabee (BME, Capital University, Columbus Songwriters Association) and Katlyn Perani (OSU Public Affairs, Political Science). Refining the concept of "having a foot in two places," we will create a song title, discuss song and rhyme forms, write lyrics for specific song sections, compose a melody for lyrics, and create a complete song for live presentation.Quilt Mural Workshop w/ Cassie Patterson (OSU, Center for Folklore Studies) and Raven Lynch (OSU, Social Work). Quilting is a traditional practice that provides an opportunity for individuals to express themselves while also contributing to a larger story. Translate your story circle discussion into an individual 8X8 painting that combines with your fellow work-shoppers' artwork to create a mural that shows what it means to "have a foot in two places." Materials provided include canvas square, paint, brushes, mixing bowls, pallet paper.Theater Workshop w/ Sonia Manjon (OSU, Barnett Center for Integrated Arts and Enterprise) and Naki Akrobettoe (spoken word artist). "Performing the Me in We" - this performance based theatre workshop will include story, narritives, spoken word, poetry, and movement to create individual and/or collaborative performance pieces that will be derived from our Story Circle.  Participants will start with a writing exercise and move into vocal and movement pieces with their work.  No prior experience is needed.  Comfortable clothes recommended.  Friday, October 28th6:00pm - 7:00pm - discussion of Salman Rushdie's "Imaginary Homelands"7:00pm-7:50pm - reception8:00pm - performance of Shawnee, Ohio Saturday, October 29th10:00am - 11:50am opening remarks and story circles 12:00pm - 1:00pm group discussion of story circlesLunch1:30pm - 5:30pm - art workshops5:30 - 6:30pm - presentations of art7:30pm - optional dinner off campus Note: by registering, you are signing up to attend the discussion of Rushdie's piece on Friday the 28th and the performance of Shawnee, Ohio, in addition to attending the full sessions on Saturday the 29th. Please RSVP by October 20th to Sarah at craycraft.31@osu.edu. In order to allow space to dig deep into our discussion, this event will be capped at 30 participants. We will notify wait list RSVPs in the event that spaces open up.Please let us know if you require assistance.  Co-Sponsored By: The Appalachian Project, Ohio (a collaboration between The Center For Folklore Studies, The Office of Student Life, and Department of Women's, Gender and Sexuality Studies), Department of Arts Administration, Education, and Policy, Barnett Center for Integrated Arts and Enterprise, Department of Comparative Studies, Department of English, Folklore Student Association, and Wexner Center for the Arts Image courtesy of Flickr user Randi Hausken
Wexner Center for the Arts & Barnett Collaboratory
OSU ASC Drupal 8
ascwebservices@osu.edu
America/New_York
public
Date Range
Add to Calendar
2016-10-28 18:00:00
2016-10-29 18:30:00
Having a Foot in Two Places
In the title essay for his book, Imaginary Homelands, Salman Rushdie writes, "Our identity is at once plural and partial. Sometimes we feel that we straddle two cultures; at other times, that we fall between two stools." Rushdie's exploration of his experience of being an Indian writer in England is useful for thinking through how we navigate our own identities in relation to place. How can we productively grapple with "plural and partial" identities, exploring the tensions and triumphs that come from having a foot in two places? The Center for Folklore Studies and The Appalachian Project, Ohio invite you to engage the question of navigating belonging between two or more places through this multi-format event, which is open to students, staff, and faculty across disciplines.  We will kick-off on the evening of Friday, October 28th with a reception and performance of Brian Harnetty's Shawnee, Ohio (registrants for the Saturday workshop will receive free tickets to the performance), and will continue with day-long discussion and art-making breakout sessions on Saturday, October 29th. Participants will contemplate and give voice to their own multiple identities and those of others through guided story circles, creative expression workshops, and group dialogue. Please find below the itinerary for the events. Story Circle Facilitators include, Dr. Sonia Manjon (Barnett Center for Integrated Arts and Enterprise/Arts Administration, Education and Policy), Dr. Katherine Borland (Center for Folklore Studies/Comparative Studies), Raven Lynch (College of Social Work), Sarah Craycraft (Comparative Studies), Laura Thomas (English Speakers of Other Languages). WorkshopsSongwriting Workshop w/ Join Rob Maccabee (BME, Capital University, Columbus Songwriters Association) and Katlyn Perani (OSU Public Affairs, Political Science). Refining the concept of "having a foot in two places," we will create a song title, discuss song and rhyme forms, write lyrics for specific song sections, compose a melody for lyrics, and create a complete song for live presentation.Quilt Mural Workshop w/ Cassie Patterson (OSU, Center for Folklore Studies) and Raven Lynch (OSU, Social Work). Quilting is a traditional practice that provides an opportunity for individuals to express themselves while also contributing to a larger story. Translate your story circle discussion into an individual 8X8 painting that combines with your fellow work-shoppers' artwork to create a mural that shows what it means to "have a foot in two places." Materials provided include canvas square, paint, brushes, mixing bowls, pallet paper.Theater Workshop w/ Sonia Manjon (OSU, Barnett Center for Integrated Arts and Enterprise) and Naki Akrobettoe (spoken word artist). "Performing the Me in We" - this performance based theatre workshop will include story, narritives, spoken word, poetry, and movement to create individual and/or collaborative performance pieces that will be derived from our Story Circle.  Participants will start with a writing exercise and move into vocal and movement pieces with their work.  No prior experience is needed.  Comfortable clothes recommended.  Friday, October 28th6:00pm - 7:00pm - discussion of Salman Rushdie's "Imaginary Homelands"7:00pm-7:50pm - reception8:00pm - performance of Shawnee, Ohio Saturday, October 29th10:00am - 11:50am opening remarks and story circles 12:00pm - 1:00pm group discussion of story circlesLunch1:30pm - 5:30pm - art workshops5:30 - 6:30pm - presentations of art7:30pm - optional dinner off campus Note: by registering, you are signing up to attend the discussion of Rushdie's piece on Friday the 28th and the performance of Shawnee, Ohio, in addition to attending the full sessions on Saturday the 29th. Please RSVP by October 20th to Sarah at craycraft.31@osu.edu. In order to allow space to dig deep into our discussion, this event will be capped at 30 participants. We will notify wait list RSVPs in the event that spaces open up.Please let us know if you require assistance.  Co-Sponsored By: The Appalachian Project, Ohio (a collaboration between The Center For Folklore Studies, The Office of Student Life, and Department of Women's, Gender and Sexuality Studies), Department of Arts Administration, Education, and Policy, Barnett Center for Integrated Arts and Enterprise, Department of Comparative Studies, Department of English, Folklore Student Association, and Wexner Center for the Arts Image courtesy of Flickr user Randi Hausken
Wexner Center for the Arts & Barnett Collaboratory
Center for Folklore Studies
patterson.493@osu.edu
America/New_York
public
Description
In the title essay for his book, Imaginary Homelands, Salman Rushdie writes, "Our identity is at once plural and partial. Sometimes we feel that we straddle two cultures; at other times, that we fall between two stools." Rushdie's exploration of his experience of being an Indian writer in England is useful for thinking through how we navigate our own identities in relation to place. How can we productively grapple with "plural and partial" identities, exploring the tensions and triumphs that come from having a foot in two places?
The Center for Folklore Studies and The Appalachian Project, Ohio invite you to engage the question of navigating belonging between two or more places through this multi-format event, which is open to students, staff, and faculty across disciplines. 
We will kick-off on the evening of Friday, October 28th with a reception and performance of
Brian Harnetty's Shawnee, Ohio
(registrants for the Saturday workshop will receive free tickets to the performance)
,
and will continue with day-long discussion and art-making breakout sessions on Saturday, October 29th
.
Participants will contemplate and give voice to their own multiple identities and those of others through guided story circles, creative expression workshops, and group dialogue. Please find below the itinerary for the events.
Story Circle Facilitators include, Dr. Sonia Manjon (Barnett Center for Integrated Arts and Enterprise/Arts Administration, Education and Policy), Dr. Katherine Borland (Center for Folklore Studies/Comparative Studies), Raven Lynch (College of Social Work), Sarah Craycraft (Comparative Studies), Laura Thomas (English Speakers of Other Languages).
Workshops
Songwriting Workshop w/ Join Rob Maccabee (BME, Capital University, Columbus Songwriters Association) and Katlyn Perani (OSU Public Affairs, Political Science). Refining the concept of "having a foot in two places," we will create a song title, discuss song and rhyme forms, write lyrics for specific song sections, compose a melody for lyrics, and create a complete song for live presentation.
Quilt Mural Workshop w/ Cassie Patterson (OSU, Center for Folklore Studies) and Raven Lynch (OSU, Social Work). Quilting is a traditional practice that provides an opportunity for individuals to express themselves while also contributing to a larger story. Translate your story circle discussion into an individual 8X8 painting that combines with your fellow work-shoppers' artwork to create a mural that shows what it means to "have a foot in two places." Materials provided include canvas square, paint, brushes, mixing bowls, pallet paper.
Theater Workshop w/ Sonia Manjon (OSU, Barnett Center for Integrated Arts and Enterprise) and Naki Akrobettoe (spoken word artist). "Performing the Me in We" - this performance based theatre workshop will include story, narritives, spoken word, poetry, and movement to create individual and/or collaborative performance pieces that will be derived from our Story Circle.  Participants will start with a writing exercise and move into vocal and movement pieces with their work.  No prior experience is needed.  Comfortable clothes recommended.  
Friday, October 28th
6:00pm - 7:00pm - discussion of Salman Rushdie's "Imaginary Homelands"
7:00pm-7:50pm - reception
8:00pm - performance of Shawnee, Ohio 
Saturday, October 29th
10:00am - 11:50am opening remarks and story circles 
12:00pm - 1:00pm group discussion of story circles
Lunch
1:30pm - 5:30pm - art workshops
5:30 - 6:30pm - presentations of art
7:30pm - optional dinner off campus 
Note: by registering, you are signing up to attend the discussion of Rushdie's piece on Friday the 28th and the performance of Shawnee, Ohio, in addition to attending the full sessions on Saturday the 29th. Please RSVP by October 20th to Sarah at craycraft.31@osu.edu. In order to allow space to dig deep into our discussion, this event will be capped at 30 participants. We will notify wait list RSVPs in the event that spaces open up.Please let us know if you require assistance. 

Co-Sponsored By: The Appalachian Project, Ohio (a collaboration between The Center For Folklore Studies, The Office of Student Life, and Department of Women's, Gender and Sexuality Studies), Department of Arts Administration, Education, and Policy, Barnett Center for Integrated Arts and Enterprise, Department of Comparative Studies, Department of English, Folklore Student Association, and Wexner Center for the Arts
Image courtesy of Flickr user Randi Hausken
---