Image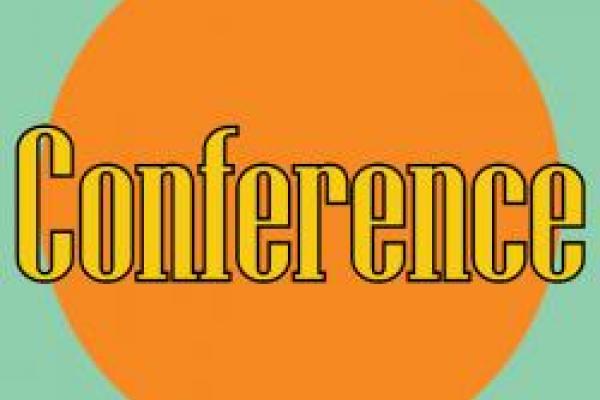 February 20, 2009
9:00AM - 5:30PM
Location
The Mershon Center, 1501 Neil Ave
Date Range
Add to Calendar
2009-02-20 10:00:00
2009-02-20 18:30:00
Mirrors and Compases: An 85th Birthday Symposium for Erika Bourguignon
Organized by the Center for Folklore Studies, with support from the Institute for Collaborative Research and Public Humanities, the Department of Germanic Languages and Literatures, the Center for the Study of Religions, the Melton Center for Jewish Studies, the Mershon Center for International Security Studies, the Religious Studies Roundtable, the Department of Women's Studies, the Department of English, the Department of Anthropology, OSU-Women in Development, and the School of Music.Introduction: Erika Bourguignon's TrajectoryMelinda Kanner, Anthropology, University of HoustonVienna 1938 and its Aftermaths: Experience and MemoryChair:Helen FehervaryA conversation betweenErika BourguignonandEgon Schwarz, Rosa May Distinguished Professor Emeritus in the Humanities, Washington University of St. LouisAltered States, Gender, and Religious ExperienceChair:Sarah Iles JohnstonSpeaker:Thomas J. Csordas, Anthropology, University of California at San DiegoRespondent:Lindsay Jones, Comparative Studies, OSUArt, Anthropology, and the African DiasporaChair:Amy ShumanSpeaker:John Szwed, John M. Musser Professor Emeritus of Anthropology, Yale; Music and JazzStudies, ColumbiaRespondent:John W. Roberts, Professor and Dean of Arts and Humanities, OSUThis event honors one of Ohio State's most distinguished, influential, and interdisciplinary faculty members. Known above all for pioneering work on the relationship of religious trance to gender roles and social change, Erika Bourguignon set longterm agendas in psychological and psychiatric anthropology, religious studies, women's studies, and African American performance studies. More recently her explorations of her family past have garnered attention in Jewish studies and the study of memory in Central Europe. In her forty years at OSU (1949-90), she chaired the Department of Anthropology, cocreated with her husband (the Belgian artist Paul-Henri Bourguignon) a weekly radio program on world music, cofounded the still-running Women in Development seminar, and was the first chair of the Council on Academic Excellence for Women.The symposium brings Bourguignon's contemporaries and students, all of them distinguished OSU alumni, to explore three different aspects of her scholarly contribution. Egon Schwarz, a fellow child emigré and an internationally renowned scholar of German and Austrian literature, will speak about the impact of the events of 1938 in Austria and hold a conversation with Bourguignon on how Austrian history shaped a generation of exiles. Thomas Csordas, author of Body/Meaning/Healing and other influential works on charismatic religious movements, will discuss approaches to religious experience growing out of Bourguignon's work. And John Szwed, author of innumerable well-known books on jazz and African American culture, will show the lineage of attention to performance and the body in African diaspora studies. Melinda Kanner, a psychological anthropologist working on contemporary American cultures, will draw links between Bourguignon's biography and these different scholarly conversations.Symposium Program8:45Continental Breakfast9:10Welcome:Dorothy Noyes, Associate Professor and Director, The Center for Folklore Studies9:20Welcome:Joan Leitzel, Professor and Interim Executive Dean, Colleges of the Arts and SciencesSession I: Vienna 1938 and its Aftermaths: Experience and MemoryChair:Helen Fehervary, Professor of Germanic Languages and Literatures, OSU9:30Introduction: "Memory as Compass, Memoir as Mirror: Situating the Personal in History"Melinda Kanner, Visiting Associate Professor of Anthropology, University of Houston9:50Break10:00"What Happened to Us and the Likes of Us?" Speaker:Egon Schwarz, Rosa May Distinguished Professor Emeritus in the Humanities, Washington University of St. Louis10:30Respondent:Erika Bourguignon11:00Discussion12:00LunchSession II: Altered States, Gender, and Religious ExperienceChair:Sarah Iles Johnston, Professor and Director, Center for the Study of Religions, OSU1:00Introduction: "The Growth of Knowledge, the Shaping of Professional Careers"Melinda Kanner1:15"The Navajo Water Way: Gender, Altered Consciousness, and Therapeutic Process in Ritual Healing"Speaker:Thomas J. Csordas, Professor of Anthropology, University of California at San Diego2:00Respondent:Lindsay Jones, Professor of Comparative Studies, OSU2:15Discussion3:00BreakSession III: Art, Anthropology, and the African DiasporaChair:Amy Shuman, Professor of English, OSU3:30Introduction: "The Diasporic Traditions of Erika Bourguignon's Life and Work, or How One Thing Led to Another"Melinda Kanner3:45"Living in the Golden Age of African American Cultural Studies: An Auto-Ethnography"John Szwed, Professor of Music and Jazz Studies, Columbia; John M. Musser Professor Emeritus of Anthropology, Yale University4:30Respondent:John W. Roberts, Professor and Interim Dean of Arts and Humanities, OSU4:45Discussion5:30End of symposium
The Mershon Center, 1501 Neil Ave
OSU ASC Drupal 8
ascwebservices@osu.edu
America/New_York
public
Date Range
Add to Calendar
2009-02-20 09:00:00
2009-02-20 17:30:00
Mirrors and Compases: An 85th Birthday Symposium for Erika Bourguignon
Organized by the Center for Folklore Studies, with support from the Institute for Collaborative Research and Public Humanities, the Department of Germanic Languages and Literatures, the Center for the Study of Religions, the Melton Center for Jewish Studies, the Mershon Center for International Security Studies, the Religious Studies Roundtable, the Department of Women's Studies, the Department of English, the Department of Anthropology, OSU-Women in Development, and the School of Music.Introduction: Erika Bourguignon's TrajectoryMelinda Kanner, Anthropology, University of HoustonVienna 1938 and its Aftermaths: Experience and MemoryChair:Helen FehervaryA conversation betweenErika BourguignonandEgon Schwarz, Rosa May Distinguished Professor Emeritus in the Humanities, Washington University of St. LouisAltered States, Gender, and Religious ExperienceChair:Sarah Iles JohnstonSpeaker:Thomas J. Csordas, Anthropology, University of California at San DiegoRespondent:Lindsay Jones, Comparative Studies, OSUArt, Anthropology, and the African DiasporaChair:Amy ShumanSpeaker:John Szwed, John M. Musser Professor Emeritus of Anthropology, Yale; Music and JazzStudies, ColumbiaRespondent:John W. Roberts, Professor and Dean of Arts and Humanities, OSUThis event honors one of Ohio State's most distinguished, influential, and interdisciplinary faculty members. Known above all for pioneering work on the relationship of religious trance to gender roles and social change, Erika Bourguignon set longterm agendas in psychological and psychiatric anthropology, religious studies, women's studies, and African American performance studies. More recently her explorations of her family past have garnered attention in Jewish studies and the study of memory in Central Europe. In her forty years at OSU (1949-90), she chaired the Department of Anthropology, cocreated with her husband (the Belgian artist Paul-Henri Bourguignon) a weekly radio program on world music, cofounded the still-running Women in Development seminar, and was the first chair of the Council on Academic Excellence for Women.The symposium brings Bourguignon's contemporaries and students, all of them distinguished OSU alumni, to explore three different aspects of her scholarly contribution. Egon Schwarz, a fellow child emigré and an internationally renowned scholar of German and Austrian literature, will speak about the impact of the events of 1938 in Austria and hold a conversation with Bourguignon on how Austrian history shaped a generation of exiles. Thomas Csordas, author of Body/Meaning/Healing and other influential works on charismatic religious movements, will discuss approaches to religious experience growing out of Bourguignon's work. And John Szwed, author of innumerable well-known books on jazz and African American culture, will show the lineage of attention to performance and the body in African diaspora studies. Melinda Kanner, a psychological anthropologist working on contemporary American cultures, will draw links between Bourguignon's biography and these different scholarly conversations.Symposium Program8:45Continental Breakfast9:10Welcome:Dorothy Noyes, Associate Professor and Director, The Center for Folklore Studies9:20Welcome:Joan Leitzel, Professor and Interim Executive Dean, Colleges of the Arts and SciencesSession I: Vienna 1938 and its Aftermaths: Experience and MemoryChair:Helen Fehervary, Professor of Germanic Languages and Literatures, OSU9:30Introduction: "Memory as Compass, Memoir as Mirror: Situating the Personal in History"Melinda Kanner, Visiting Associate Professor of Anthropology, University of Houston9:50Break10:00"What Happened to Us and the Likes of Us?" Speaker:Egon Schwarz, Rosa May Distinguished Professor Emeritus in the Humanities, Washington University of St. Louis10:30Respondent:Erika Bourguignon11:00Discussion12:00LunchSession II: Altered States, Gender, and Religious ExperienceChair:Sarah Iles Johnston, Professor and Director, Center for the Study of Religions, OSU1:00Introduction: "The Growth of Knowledge, the Shaping of Professional Careers"Melinda Kanner1:15"The Navajo Water Way: Gender, Altered Consciousness, and Therapeutic Process in Ritual Healing"Speaker:Thomas J. Csordas, Professor of Anthropology, University of California at San Diego2:00Respondent:Lindsay Jones, Professor of Comparative Studies, OSU2:15Discussion3:00BreakSession III: Art, Anthropology, and the African DiasporaChair:Amy Shuman, Professor of English, OSU3:30Introduction: "The Diasporic Traditions of Erika Bourguignon's Life and Work, or How One Thing Led to Another"Melinda Kanner3:45"Living in the Golden Age of African American Cultural Studies: An Auto-Ethnography"John Szwed, Professor of Music and Jazz Studies, Columbia; John M. Musser Professor Emeritus of Anthropology, Yale University4:30Respondent:John W. Roberts, Professor and Interim Dean of Arts and Humanities, OSU4:45Discussion5:30End of symposium
The Mershon Center, 1501 Neil Ave
Center for Folklore Studies
patterson.493@osu.edu
America/New_York
public
Description
Organized by the Center for Folklore Studies, with support from the Institute for Collaborative Research and Public Humanities, the Department of Germanic Languages and Literatures, the Center for the Study of Religions, the Melton Center for Jewish Studies, the Mershon Center for International Security Studies, the Religious Studies Roundtable, the Department of Women's Studies, the Department of English, the Department of Anthropology, OSU-Women in Development, and the School of Music.

Introduction: Erika Bourguignon's Trajectory

Melinda Kanner, Anthropology, University of Houston

Vienna 1938 and its Aftermaths: Experience and Memory

Chair:Helen Fehervary
A conversation betweenErika BourguignonandEgon Schwarz, Rosa May Distinguished Professor Emeritus in the Humanities, Washington University of St. Louis
Altered States, Gender, and Religious Experience

Chair:Sarah Iles Johnston
Speaker:Thomas J. Csordas, Anthropology, University of California at San Diego
Respondent:Lindsay Jones, Comparative Studies, OSU

Art, Anthropology, and the African Diaspora

Chair:Amy Shuman
Speaker:John Szwed, John M. Musser Professor Emeritus of Anthropology, Yale; Music and Jazz
Studies, Columbia
Respondent:John W. Roberts, Professor and Dean of Arts and Humanities, OSU

This event honors one of Ohio State's most distinguished, influential, and interdisciplinary faculty members. Known above all for pioneering work on the relationship of religious trance to gender roles and social change, Erika Bourguignon set longterm agendas in psychological and psychiatric anthropology, religious studies, women's studies, and African American performance studies. More recently her explorations of her family past have garnered attention in Jewish studies and the study of memory in Central Europe. In her forty years at OSU (1949-90), she chaired the Department of Anthropology, cocreated with her husband (the Belgian artist Paul-Henri Bourguignon) a weekly radio program on world music, cofounded the still-running Women in Development seminar, and was the first chair of the Council on Academic Excellence for Women.

The symposium brings Bourguignon's contemporaries and students, all of them distinguished OSU alumni, to explore three different aspects of her scholarly contribution. Egon Schwarz, a fellow child emigré and an internationally renowned scholar of German and Austrian literature, will speak about the impact of the events of 1938 in Austria and hold a conversation with Bourguignon on how Austrian history shaped a generation of exiles. Thomas Csordas, author of Body/Meaning/Healing and other influential works on charismatic religious movements, will discuss approaches to religious experience growing out of Bourguignon's work. And John Szwed, author of innumerable well-known books on jazz and African American culture, will show the lineage of attention to performance and the body in African diaspora studies. Melinda Kanner, a psychological anthropologist working on contemporary American cultures, will draw links between Bourguignon's biography and these different scholarly conversations.
Symposium Program
8:45Continental Breakfast

9:10Welcome:Dorothy Noyes, Associate Professor and Director, The Center for Folklore Studies

9:20Welcome:Joan Leitzel, Professor and Interim Executive Dean, Colleges of the Arts and Sciences
Session I: Vienna 1938 and its Aftermaths: Experience and Memory
Chair:Helen Fehervary, Professor of Germanic Languages and Literatures, OSU
9:30Introduction: "Memory as Compass, Memoir as Mirror: Situating the Personal in History"Melinda Kanner, Visiting Associate Professor of Anthropology, University of Houston

9:50Break

10:00"What Happened to Us and the Likes of Us?" Speaker:Egon Schwarz, Rosa May Distinguished Professor Emeritus in the Humanities, Washington University of St. Louis

10:30Respondent:Erika Bourguignon

11:00Discussion

12:00Lunch

Session II: Altered States, Gender, and Religious Experience
Chair:Sarah Iles Johnston, Professor and Director, Center for the Study of Religions, OSU
1:00Introduction: "The Growth of Knowledge, the Shaping of Professional Careers"Melinda Kanner

1:15"The Navajo Water Way: Gender, Altered Consciousness, and Therapeutic Process in Ritual Healing"
Speaker:Thomas J. Csordas, Professor of Anthropology, University of California at San Diego

2:00Respondent:Lindsay Jones, Professor of Comparative Studies, OSU

2:15Discussion

3:00Break

Session III: Art, Anthropology, and the African Diaspora
Chair:Amy Shuman, Professor of English, OSU
3:30Introduction: "The Diasporic Traditions of Erika Bourguignon's Life and Work, or How One Thing Led to Another"Melinda Kanner

3:45"Living in the Golden Age of African American Cultural Studies: An Auto-Ethnography"John Szwed, Professor of Music and Jazz Studies, Columbia; John M. Musser Professor Emeritus of Anthropology, Yale University

4:30Respondent:John W. Roberts, Professor and Interim Dean of Arts and Humanities, OSU

4:45Discussion

5:30End of symposium
---