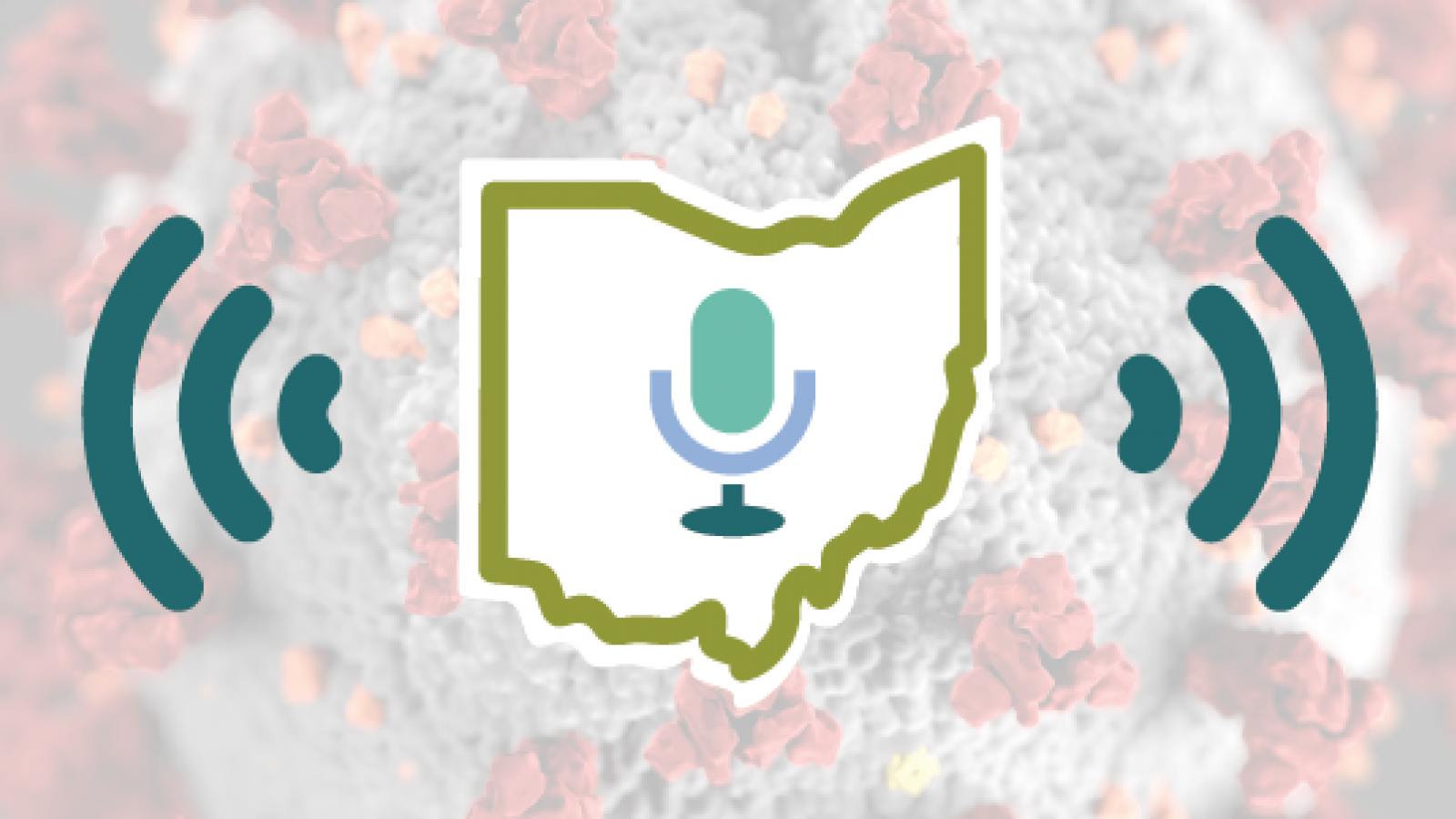 Body
Covid Conversations: Life in a Time of Corona is a podcast produced by Dr. Rachel Hopkin that will feature conversations between Ohioans who are professionally and/or personally involved with the arts and humanities and their paired counterparts around the globe. Covid Conversations will be archived at the Folklore Archives and made available on the FolkOhio website and other media channels. Dr. Hopkin is a BBC-trained journalist and award-winning radio producer whose reports and documentaries have been broadcast on media outlets around the world, including the BBC, National Public Radio in the US, and national networks in Australia, Canada, The Netherlands, and Ireland.
The series is funded by an OSU Global Arts and Humanities Discovery Theme grant. Its 12 episodes will be published between September 2020 and August 2021. It is produced and presented by radio producer and folklorist Dr. Rachel Hopkin. Covid Conversations: Life in a Time of Corona is available on Apple Podcasts and Stitcher.
Episodes
Episode 1: Two wordsmiths and artists: Omope Daboiku (Dayton, Ohio) and Alinah Azadeh (Lewes in the southeast of England). 
Omopé Carter Daboiku grew up rural southern Ohio. Her work focuses on the intersectionality of place, identity and belonging, and the experience of growing up a "mixed-race, colored child" of Nigerian heritage on the Appalachian landscape. Alinah Azadeh is a UK-based writer, artist, performer and social activist of British-Iranian heritage.
Principal investigator
Katherine Borland, Associate Professor, OSU's Department of Comparative Studies and Director of OSU's Center for Folklore Studies
Collaborators
Cassie Patterson PhD, Assistant Director of OSU's Center for Folklore Studies
Rachel Hopkin PhD, Independent Radio Producer and Folklorist
Paul Kotheimer, Systems Manager, OSU ASC Technology Services
Amy Shuman PhD, Professor, OSU Department of English
David Staley PhD, Director of the OSU Humanities Institute and of the Center for the Humanities in Practice
Nick Spitulski, Administrative Manager, OSU Humanities Institute
Luke Dennis, General Manager, WYSO (the NPR affiliate station for the Greater Dayton area)
Cristina Benedetti PhD, Independent Folklorist, currently on contract with Ohio Arts Council
Patricia Williamsen, Executive Director, Ohio Humanities
David Merkowitz PhD, Assistant Director, Ohio Humanities