October 8, 2020
Ohio Field School article in Journal of Folklore & Education
Image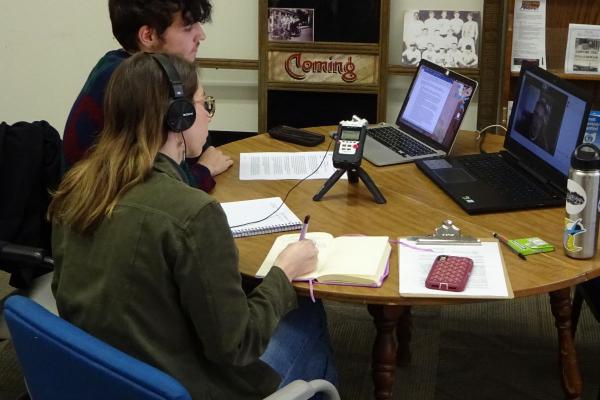 Description
Congratulations to Drs. Borland, Patterson, and Waugh-Quasebarth on their recent publication about the Ohio Field School in the Journal of Folklore and Education's special issue on Teaching for Equity!
Borland, Katherine, Cassie Rosita Patterson, and Jasper Waugh-Quasebarth. "The Ohio Field School: A Collaborative Model for University-Community Research." Teaching for Equity, special issue of the Journal of Folklore and Education, edited by Selina Morales, vol. 7, 2020, pp. 120-135.
Photo: Emilio Bess and Jordan Woodward interview John Winnenberg via Zoom at the Tecumseh Theater in Shawnee, Perry County.
---