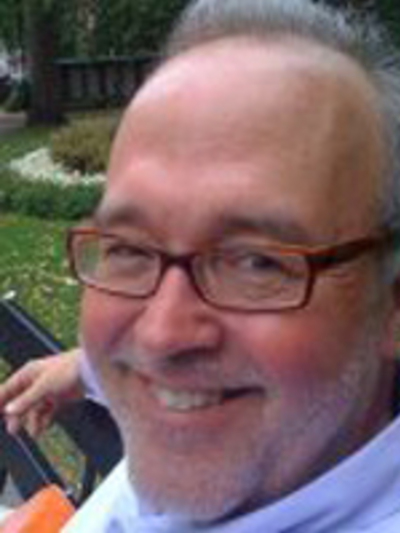 Tim Lloyd
Senior Advisor for Partnerships for the American Folklore Society
Education
B.A. in Literature and Anthropology, Ohio State University
M.A. in Design, Ohio State University
Timothy Lloyd is Senior Advisor for Partnerships for the American Folklore Society, focusing on the Society's international and scholarly communications activities. He also serves as a Visiting Research Scholar at The Ohio State University's Center for Folklore Studies and at Indiana University's Department of Folklore and Ethnomusicology. He served as the Society's Executive Director from 2001 to 2018. Before his time at the Society, Lloyd spent his career in folklore, intangible cultural heritage, and cultural heritage policy work for agencies of the US national government, including the Library of Congress and the Smithsonian Institution, and similar posts in the state governments of Maryland and Ohio; he also directed Cityfolk, a nationally recognized folk arts nonprofit organization, in Dayton, Ohio.
Dr. Lloyd received his BA in literature and anthropology and his MA in design, both from The Ohio State University, and his PhD in American studies from The George Washington University. His research interests include cultural heritage policy, foodways, occupational culture, and the history of public practice in the field of folklore studies. He has published articles and reviews in the major American and Chinese folklore journals. He has also worked a professional percussionist for more than 40 years.
Dr. Lloyd has served as a board and committee member or consultant for many organizations, including the American Council of Learned Societies, the French-American Foundation, the Fund for Folk Culture, the Library of Congress, the Michigan Council on the Arts and Cultural Affairs, the Michigan State University Museum, the Ministry of Culture and Communication of the Republic of France, the National Council for the Traditional Arts, the National Endowments for the Arts and Humanities, the National Humanities Alliance, the National Recording Preservation Board, the Ohio Arts Council, the Ohio Humanities Council, the Ohio State University Libraries, and the Smithsonian Institution. He lectures frequently in China and the US and serves as visiting professor at several Chinese universities. In 2012 he served in a residency for the Fulbright Specialist Program at the Universities of Jyväskylä and Helsinki in Finland. In 1998 he participated in a study tour for US museum leaders, sponsored by the French government, of ecomuseums throughout France.