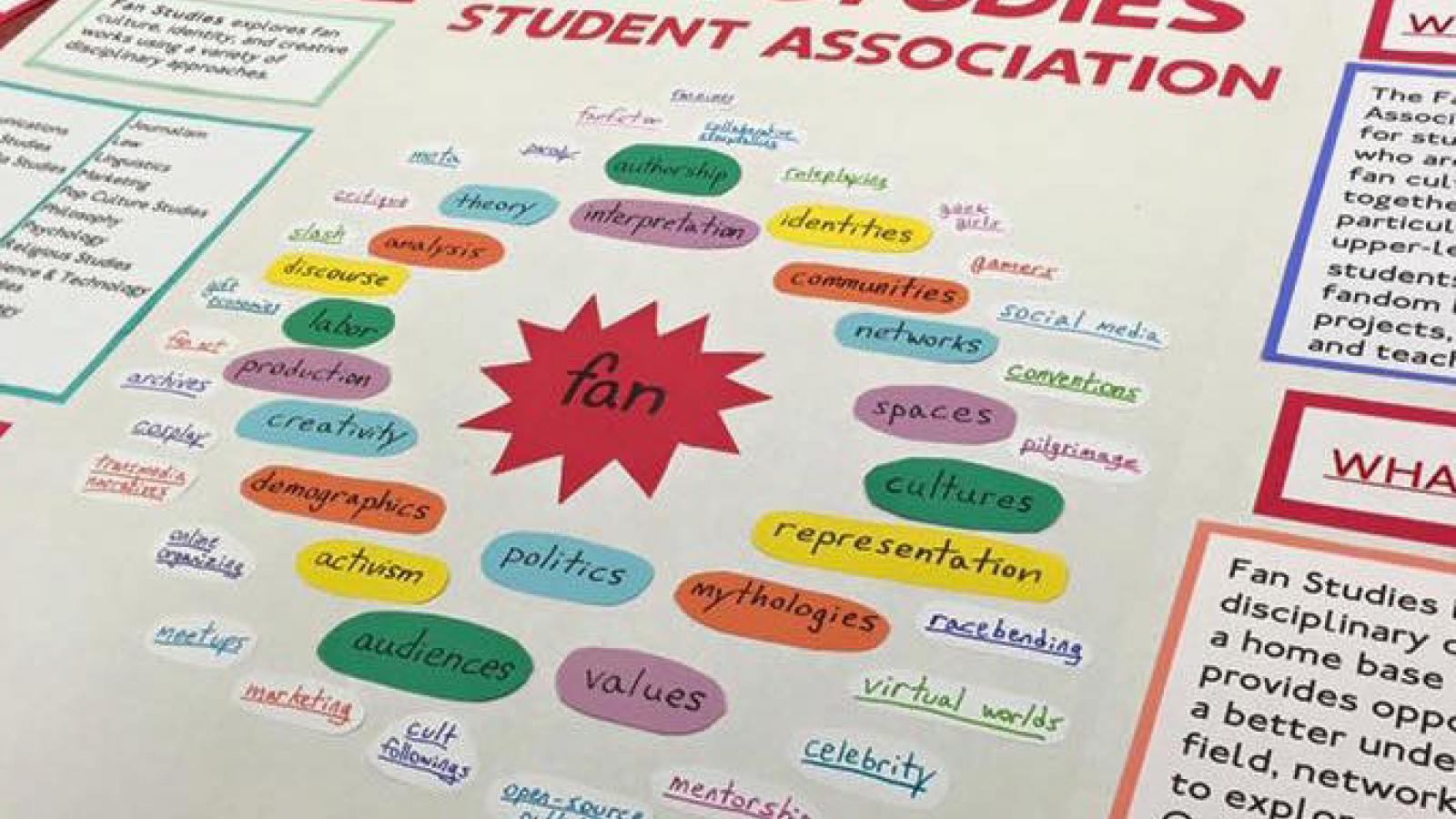 Body
The Fan Studies Student Association is a student organization at the Ohio State University. Our mission is to support and promote fan studies scholarship at OSU by providing opportunities for people who are interested in fan cultures to meet and work together. We welcome all who are interested in any aspect of fan studies, and are particularly dedicated to offering support, resources, and community for graduate and undergraduate students who want to incorporate fandom into their research projects, theses, dissertations, and teaching.

Meetings are held at 1pm in Heirloom Cafe on the third Thursday of every month, provided the university is in session. For other scheduled events and activities, check the upcoming events tag.
The FSSA executive board members for the 2015-2016 academic year are Caroline Toy, President; Sarah Dunlap, Treasurer; and Jasmine Stork, x. To contact us, email us at
fanstudies.osu@gmail.com
.