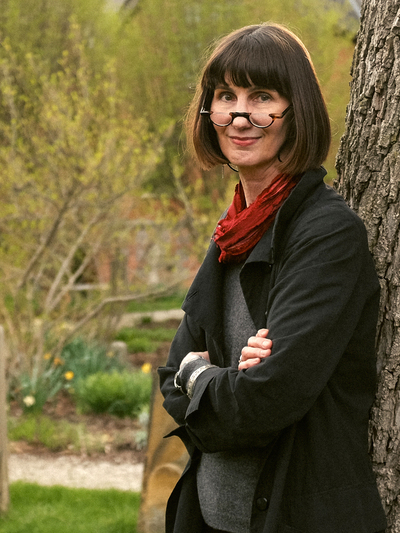 Sarah Iles Johnston
Professor
414 University Hall
230 North Oval Mall
Columbus, OH
43210
Education
Ph.D. Cornell 1987
M.A. Cornell 1983
B.A. (Classics) Univ. Kansas 1980
B.S. (Journalism) Univ. Kansas 1979
Personal Statement:
"It is only by a somewhat severe mental effort that we realize the fact that there were no gods at all, that what we have to investigate are not so many actual facts and existences but only conceptions of the human mind that conceived them."
Jane Ellen Harrison, Prolegomena

"There is no greater bar to the understanding of mythology than our modern habit of clear analytical thought."
Jane Ellen Harrison, Delphika

These two quotations from one of the foundational figures for the study of ancient religions begin to sketch where those of us who continue in the field must stand--poised precariously between trying to think ourselves back into the ancient mind-set (if that's even possible) and yet resisting the lure of some of its more attractive and culturally familiar aspects.

Last year I published Ancient Greek Divination, which is the first English-language treatment of the topic as a whole. Now, I am working on a book on Greek myth, which will revisit some of the theories that shaped our approach to it during the twentieth century, asking whether and how they can be fruitfully revived.
Books:
Author, Ancient Greek Divination. (Blackwell 2008)
Co-author (with Fritz Graf), Ritual Texts for the Afterlife: Orpheus and the Bacchic Gold Tablets. (Routledge 2007)
Co-editor (with Peter T. Struck), Mantikê: Studies in Ancient Divination. Religions in the Graeco-Roman World vol. 155 (Brill 2005)
Editor, Religions of the Ancient World: A Guide (Harvard 2004); abridged version published in 2007 as Ancient Religions.
Author, Restless Dead: Encounters between the Living and the Dead in Ancient Greece (Univ. Cal. Press 1999)
Co-editor (with James J. Clauss), Medea: Essays on Medea in Myth, Literature, Philosophy, and Art (Princeton Univ. Press, 1997)
Author, Hekate Soteira: A Study of Hekate's Roles in the Chaldean Oracles and Related Literature (Scholar's Press 1990; now published by Oxford Univ. Press)
Recent Articles:
"A New Web for Arachne," forthcoming in Antike Mythen. Medien, Transformationen, Konstruktionen, eds. Ueli Dill and Christine Walde, DeGruyter (2009).
"The Creativity of Disaster," forthcoming in Myths, Martyrs, and Modernity. Studies in the History of Religions in Honour of Jan N. Bremmer, eds. J.H.F. Dijkstra, Justin Kroesen and Yme Kuiper, Brill (2009).
"Animating Statues: A Case Study in Ritual," Arethusa 51.3 (2008).
"Antigone's Other Choice," Helios Special Issue 33 (2006).