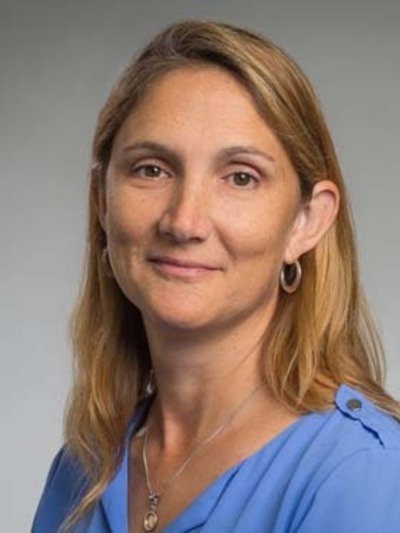 Kendra McSweeney
Professor, Geography
1164 Derby Hall

Areas of Expertise
Human-Environment Interactions
Cultural and Political Ecology
Education
2000 Ph.D., Geography, Dean's Honour List, McGill University, Montreal
1993 M.Sc. Geography, University of Tennessee, Knoxville.
1991 B.A., Geography and Environmental Studies, First Class Honors, McGill University, Montreal.
Current CV: McSweeney Web CV Oct 2015.pdf
Interests: Human-Environment Interactions, Cultural and Political Ecology
Current Research: Kendra McSweeney's primary interest is in human-environment interactions, with focus on issues in cultural and political ecology, conservation and development, resilience, demography, and land use/cover change. Current projects include a long-term study of indigenous livelihoods in eastern Honduras, an NSF-funded project on human-forest dynamics in SE Ohio, and a research program that tracks the nature and implications of demographic change among Latin America's indigenous populations.
Courses Taught:
Geography 5751-New Worlds of Latin America
Geography 4101-Undergraduate Research and Professionalization Seminar
Geography 8401-Seminar, Problems in Population and Social Geography: "Hybrid Methods and Fieldwork in Human Geography"
Select Publications:
McSweeney, K., E.A. Nielsen, M.J. Taylor, D.J. Wrathall, Z. Pearson, O. Wang, and S.T. Plumb. 2014. Drug policy as conservation policy: narco-deforestation. Science 343 (31 January): 489-490.

Munroe, D., K. McSweeney, J. Olson, and B. Mansfield. Forthcoming. Using economic geography to reinvigorate land change science. Geoforum.

McSweeney, K., and O.T. Coomes, 2011. Climate-related disaster opens window of opportunity for rural poor in northeastern Honduras. Proceedings of the National Academy of Sciences (PNAS) 108(13):5203-5208.

Jokisch, B., and K. McSweeney, 2011. The potential of the 'autonomous' indigenous survey as a health and demographic tool: an assessment of the 2005 Shuar Survey, Ecuador. Human Ecology. DOI: 10.1007/S 10745-011-9419-6.

Mansfield, B., Munroe, D., and K. McSweeney, 2010. Does economic growth cause forest recovery? Geographical explanations of forest regrowth. Geography Compass 4/5:416-427.

Robbins, P., McSweeney, K., Chhangani, A., and J. Rice, 2009. Conservation as it is: Illicit resource use in a wildlife reserve in India. Human Ecology 37(5):559-575.