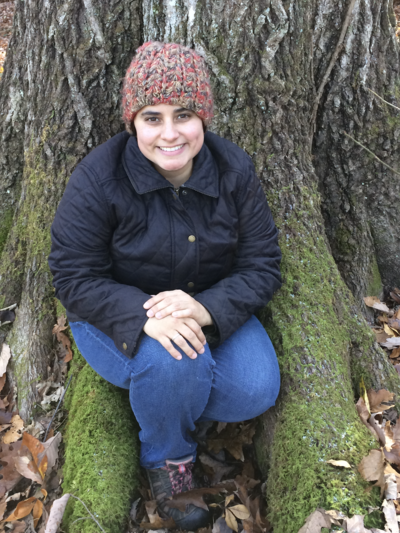 Cassie Patterson
Assistant Director, Center for Folklore Studies & Director of the Folklore Archives
219A Ohio Stadium
1961 Tuttle Park Pl., 2nd floor
Columbus OH
43210
Areas of Expertise
Folklore Studies
Appalachian Studies
Archives
Fieldwork and ethnography; collaborative ethnography
Home and place
Commemoration and public display
Post-industrial Ohio
Moral Geographies
Education
Ph.D. English, Ohio State University, 2015
M.A. English, Ohio State University, 2009
Graduate Interdisciplinary Specialization in Folklore, Ohio State University, 2009
B.A., English, California State University, San Bernardino, 2007
B.A., Philosophy, California State University, San Bernardino, 2007
Cassie Patterson is the Assistant Director of the Center for Folklore Studies and the Director of the Folklore Archives. Within folklore and Appalachian studies, Dr. Patterson's research interests include constructions of region, notions of place and home, the politics of commemoration and public display, and the acts of travel and staying put. She is particularly interested in the ways that Xennials and Millennials in the Appalachian region (re)create a sense of place for themselves in a changing environment. Together with Dr. Katherine Borland, Cassie co-created the Ohio Field School initiative, an archival collection and service-learning course teaching ethnographic methods through experiential learning.
Pronouns
she/her/hers
Research
Dr. Patterson's current book project is tentatively titled, Staying, Returning, and Choosing Home: Placemaking Practices of Millennials in Southern Appalachian Ohio (advance contract from West Virginia University Press).
Publications
"Performance, Frame, and Identity in Harriette Simpson Arnow's 'The Goat Who Was a Cow.'" Seeking Home: Marginalization and Representation in Appalachian Letters and Song. Eds. Leslie H Worthington and Jürgen E. Grandt. The University of Tennessee Press: Knoxville, 2017.
"The Economics of Curation and Representation: Dialogues in the Commemorative Landscape of Portsmouth, Ohio." The Folklorist in the Marketplace: Conversations at the Crossroads of Vernacular Culture and Economics. Eds. Willow Mullins and Puja Batra-Wells. Utah State University Press, 2019.
Social Media
@CassPatt493 (Twitter)